Zoro Strap-On Set
Made of 100% luxurious soft-touch silicone.
Molded into one single piece. No moving parts for ultra-comfort. Zoro® is engineered (and tested!) to be the most amazing strap on you'll ever wear.
Opening on bottom gives full access to vagina or penis.
Innovative harness-less design makes it easy to get on and off within seconds.
Designed to accommodate an optional (not included) 3 speed bullet.
Users can also add a 3-speed bullet for additional stimulation.
Please select a product option first
These Go Great With This
Description
With its innovative one-piece body-contoured shape, Zoro is the better way to use a strap-on. The one piece construction, with our super luxurious soft touch silicone, disperses all thrusting energy off your genitals, onto your pelvis for more control and superior comfort. The body-shaped molded design does not need a harness to keep it in place instead a comfortable soft elasticized waistband is enough and its included! Our Zoro line-up of strap-ons all share this design innovation making them ultra-comfortable and simply the easiest strap-on to take on and off. Experience a new level of pleasure for both partners when using a strap-on.
Zoros unique design also includes a built-in opening to allow for vaginal play. The opening can also accommodate a flaccid or fully-erect penis for double penetration.
Zoro comes with two waistbands designed to fit both men and women (waist sizes 24-40) with different body shapes and sizes.
Available in 2 Lengths:
• Zoro 5.5 has an insertable length of 5.5 inches and maximum diameter of 1.4" (tip) and shaft diameter of 1.2"
• Zoro 6.5 has an insertable length of 6.5 inches and maximum diameter of 1.6" (tip) and shaft diameter of 1.4"
Brand: Perfect Fit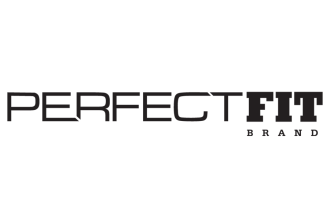 Product Details
Material: Elastic / Nylon / Polyester / Silicone
Color: Purple or Black
Length: 6.5 inches or 5.5 inches
Diameter: 1.4 inches or 1.6 inches