Le Wand Ripple Weighted Silicone Attachment
The Le Wand Ripple is designed for the Blended Orgasm, women experience from both a clitoral and vaginal orgasm.
Please select a product option first
These Go Great With This
Le Wand Ripple Weighted Silicone Attachment
Description
By offering intense pleasure during the in and out motion on top of external contact for clitoral stimulation from the Le Wand Ripple Weighted Silicone Attachment Wand Massager Accessory, you create the perfect pleasure storm that will leave you in puddles. This attachment features ripples along the insertable portion for intense sensation and provides a feeling of fullness from the weight. With the Ripple Weighted Silicone Attachment's sensual weighted shape that was specifically designed to compliment and focus the Le Wand's many vibration functions right where you want them, suitable for use by men, women or couples. The Ripple is shaped perfectly with 3 ridges that you can feel when slid in and out while stimulating your g-spot or p+spot prostate. The Ripple's firm 1.4 inch wide smooth silicone tip delves deep to pinpoint the perfect spot with 3.5 inches insertable, wherever that may be. The 3 strategically placed weights are positioned in shaft and tip, adding lots of precision intensity to internal massage.
Wand Sold Separately
Dimensions:
Length: 6.25 inch
Insertable Length: 3.5 inch
Width: 1.4 inch (tip) 1.25 inch (1st bump) 1 inch (2nd bump) .875 inch (shaft)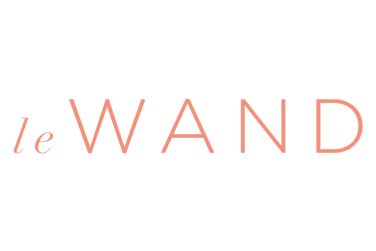 Brand: Le Wand
Product Details
Material: Silicone
Texture: Smooth
Color: Grey