Buttballs Asslock and Cocksling
It takes balls... Buttballs!
Please select a product option first
These Go Great With This
Buttballs Asslock and Cocksling
Description
It takes balls... Buttballs! Introducing the Buttballs Asslock with built-in Cocksling from Oxballs. You asked for it and we delivered. Buttballs is our new FlexTPR asslock with a textured buttplug for an even more intense ass workout. The dual sensation of the built-in cocksling grippin' your junk and the beaded pucker-stuffer stretchin' you from the inside will have your rock hard hog dripping.
Made from our new super-soft, stretchy 'Plus+ Silicone' (TPR/Silicone blend). This blend has the strength like TPR but buttery soft like silicone. Buttballs' unique asslock design creates a 'locking' effect that keeps the sling firmly melded to your meat and the buttplug snug up your hungry chute. The knobby plug wriggles and writhes deep up your insides with every subtle movement and step. Going to the gym or running errands has never been so fun!
Measurements:
Entire Length: 15" (38.1 cm)
Length Between Sling and Plug: 6" (15.54 cm)
Buttplug Length: 8.5" (21.59 cm)
Usable Circumference: 4.5" (11.43 cm)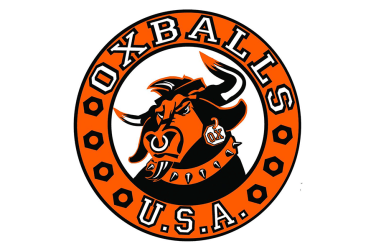 Brand: Oxballs
Product Details
Material: Silicone / TPR
Color: Black
Length: 15 inches
Insertable Length: 8.5 inches